Water
Heater
Repair
South
Hill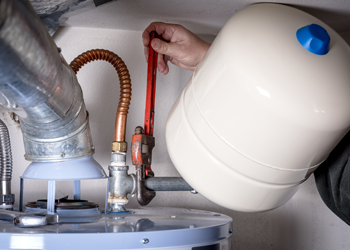 Most people take their gas or electric water heaters for granted. They usually appreciate the importance of these appliances and their own dependence on them only when hot water does not flow out of the faucets as expected. Indeed, breakdown of their water heaters can be a cause for panic for home and business owners.
Not so for the owners of electric or gas water heaters in South Hill, WA! That is because BJ Fisher's Plumbing Service, Ltd is here to fix their appliance with water heater repair that is:
Scheduled quickly
Done properly and with enduring solutions
Completed fast
Provided at an affordable price
We have the electric and gas water heaters of our customers back to working at peak efficiency within no time, without digging deep into their wallets. Are you too in need of water heater repair services in South Hill? Call us now!
Gas
Water
Heaters
South
Hill
The technicians put by us on water heater repair jobs are well-trained, experienced professionals with an in-depth knowledge of the functioning of gas as well as electric water heaters. Moreover, they can work on both tank and tankless water heaters of different makes/models. Home and business owners who call us to fix their gas water heaters in South Hill can breathe easy that their important investment is in safe hands.
Our services for gas water heaters are not limited to repairs. We even supply the products for home and commercial use, besides offering professional services for installation of gas water heaters. Whether you come to us for gas water heater repair, purchase or installation, we offer:
Top-quality products and superior services
Competitive prices
Guarantee on our work as well as product
A pleasant experience with us
Electric
Water
Heaters
South
Hill
We also welcome those who are interested in buying new electric water heaters for their South Hill home/business or need to get their already-installed but broken electric water heaters fixed. Our company offers high-performing appliances from several industry-leading manufacturers.
Meanwhile, we have skilled plumbers with the right electrical knowledge to make sure that electric water heater repair or installation is done:
Correctly
Safely
In compliance with the local codes
Without any damaging or hazardous incident
Get in touch with us today to discuss your needs regarding electric water heaters with our experts.
Need water heater repair services in South Hill? Have to get electric or gas water heaters installed? BJ Fisher's Plumbing Service, Ltd can help. Call us at 360-456-6949.