Plumbing
Repair
-
Importance
Of
Hiring
A
Licsenced
Plumber
We all know it is easy to forget about our plumbing systems until problems start to occur. That is when it is time to call BJ Fisher's Plumbing Service Ltd. for plumbing repair. We can have your plumbing system up and running in no time at all. We send out a highly trained plumber to handle plumbing repair needs, big and small.
No one wants to deal with four different plumbing companies for each service they require. We specialize in providing a complete range of plumbing repair services to homeowners and business property owners. When it comes to fast, affordable plumbing repair, you cannot go wrong with us. Our plumbing repair specialties include:
Drain cleaning and repair
Water heater repair
Sewer line repair
Gas piping repair
Plumbers
Why
Waiting
On
Repairs
Will
Cost
You
More
Latter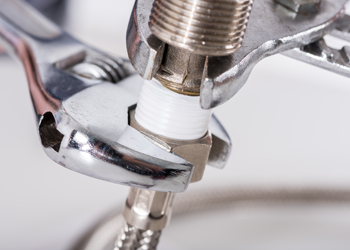 There are a few plumbing jobs that many people try to handle on their own and end up making the problem worse. Using chemicals to unclog a drain or toilet can cause severe damage to the plumbing pipes and more costly repairs down the lane.
Enjoy a peace of mind and a great plumbing service by hiring our professionals. When you choose us for your plumbing service needs, know that you are hiring a reliable company with skilled and experienced plumbers to guarantee quality workmanship.
Below are a few other reasons to choose us for your plumbing service needs:
Licensed, bonded and insured
Honest, reasonable rates
Guarantees on labor and parts
Proudly serving since 1977
Plumbing
Contractor
Can
Do
More
Than
Just
Fix
The
Problem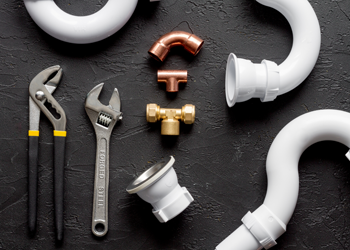 We are a family owned and operated plumbing company with years of industry knowledge and experience. What does this mean to you? Our plumbing company is able to provide you the best value for money.
We understand that having a properly functioning plumbing system is essential to your safety, comfort and convenience. When a problem arises it not only causes a disruption, it can also pose health and safety risks. Serving both residential and commercial clients, our plumbing company can get your plumbing system back in working order, quickly and efficiently. So if your kitchen sink is not draining, your toilet is overflowing, or you have a foul sewage odor in your property, call our plumbing company. With us, you get fast turnarounds and quality workmanship.
Our features:
Convenient appointments to suit your schedule
Respect for your time and your property
Clear communication throughout the process
BJ Fisher's Plumbing Service Ltd. is the plumbing company for all your repair, service and installation needs. Call us today at 360-456-6949.