Water
Heater
Repair
Olympia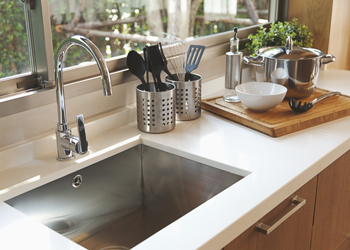 Having no hot water can be very inconvenient. Let BJ Fisher's Plumbing Service Ltd. fix the problem quickly so you can enjoy an uninterrupted flow of hot water once again. We offer professional water heater repair services in Olympia, WA and the surrounding areas.
Gas and electric water heaters are an important part of a home, but they often go unnoticed unless they start acting out. Problems with water heaters can cause a great deal of stress - that is why we work hard to keep the entire water heater repair process as fast and hassle-free as possible. We have years of experience providing water heater repair services in Olympia and its nearby communities. We offer:
Immediate response
Licensed plumbers
Full satisfaction
Gas
Water
Heaters
Olympia
Properly functioning gas water heaters are essential to maintaining comfort and convenience. After all, no one likes to take a cold shower, or experience high water bills caused by water heater leaks. Keep your gas water heaters working reliably and efficiently with our professional repair services. We can diagnose and fix problems on all makes and models of gas water heaters in Olympia. Our technician can solve a wide range of problems with gas water heaters, including:
No Hot Water
Pilot Will Not Light
Rusty Colored Water
Water Leaks
And, if you need new gas water heaters, we can assist you in choosing the right one for your needs and budget. Get fast, affordable water heater repair and installation services from a clean and polite plumber. We will be happy to help you book an appointment at a time that is convenient for you.
Electric
Water
Heaters
Olympia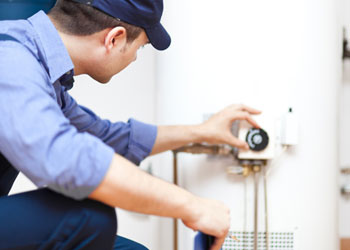 Many people assume they can repair and install electric water heaters themselves, only to find out there are many complex steps involved. Plus, there are many safety risks that come with repairing or installing electric water heaters without professional training and knowledge. That is why it is highly recommended to hire a professional, experienced plumber. We have years of plumbing industry knowledge and experience, so you can trust our licensed plumbers to expertly repair or install your electric water heaters in Olympia. We also promise to treat you and your property with utmost respect. Below are the reasons to choose our repair and installation services for electric water heaters:
Family owned and operated business
Latest plumbing tools and equipment
An outstanding customer service
To schedule a water heater repair service in Olympia, call BJ Fisher's Plumbing Service Ltd at 360-456-6949.